More often than not, fast and simple is better – especially when it comes to technology solutions. This is the advantage of the Microsoft Power Platform.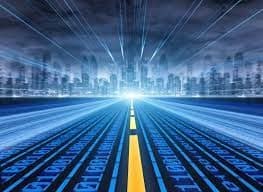 Our Power Platform software development and custom application development services helps organizations plan and deliver no-code/low-code end-to-end solutions with the Microsoft Power Platform. Leveraging a potent mix of Power BI, Power Automate, Power Apps, and Power Virtual Agents lets us create practical solutions in less time and at a lower cost.
How would your organization benefit from low-code low-maintenance solutions that help you solve problems quickly and with minimal fuss? We can help you create solutions that immediately benefit you and your clients, and save you valuable resources in the long run.
Even better, we can bring our extensive knowledge about Microsoft and allied ecosystems (Office 365, Azure, Dataverse, Okta, and more) to create solutions that integrate easily into your existing estate and empower you with the tools to scale to your needs.